"It's a dangerous business, Frodo, going out your door" is exactly how I feel about Christmas shopping.
The crowds, the cold, the hustle and bustle and crawling from shop to shop. It all becomes a little too much. And choosing what to get, and for whom? Another impossibility!
So, cut down some time spent in busy shops - time better spend thrashing your family at Charades - and check out our guide of what to get the whole family this Christmas.
For the Kids...
Diary of a Disciple: Peter and Paul's Story
A sequel to the bestselling story of Luke, the story of Peter and Paul in Acts proves to be even more exciting! Expect sheep falling from the sky. Expect storms, shipwrecks, and boys falling out of windows. Expect to be amazing by the next fascinating chapter in the Diary or a Disciple!
For Teens...
Message Gift Bible & Hillsong: Let Hope Rise DVD
You blink and suddenly they become teenagers. Everything you thought they liked has changed, but that doesn't mean there is nothing to get them. The Message Bible is the ideal teen Bible as it speaks in a contemporary voice. Or, for something a little more visual, the new music-doc from Hillsong follows the group's journey from youth-worship events to stadium-sized crowds.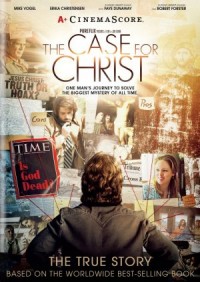 For Men...
Movies are always a reliable gift for guys, and this year we get a thrilling adaptation of Lee Strobel's bestseller, The Case for Christ. A story of one journalist's relentless pursuit for the truth of everything. Or, for the more taciturn man looking for somewhere to express himself, the new NIV Journaling Bibles offer up the space to reflect and think.
For Women...
A new book by Joyce Meyer comes like a break in rainy clouds; welcomed, wanted, and with an abundance of brightness. This year, Joyce turns her inspirational talents to helping women trust in God. Showing how and why it is so essential, this book is perfect for helping readers discover the depths and joys of complete trust.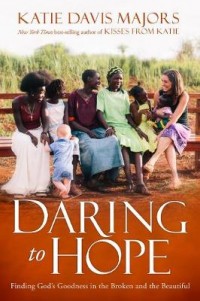 For Mums...
Kisses from Katie inspired readers with the true story of one teenager's calling to care and nurture orphans for war-torn Uganda. It was a book which resonated with mothers the world over, and now Katie is back. Daring to Hope is her follow-up, and it picks up exactly where Kisses from Katie left off. The perfect book to inspire and encourage mums.
For Dads...
I'd Like You More if You Were More like Me
John Orberg isn't messing around. His new book has a singular mission: 'Getting Real about Getting Close'. I'd Like You More if You Were More like Me seeks to cut down the reasons why we don't make meaningful relationships with God and with other people. It shows how we need to be more open, and not just to those similar to us, but to people wholly different. We were made for deep connections, so it's time to take the plunge.


For Grandparents...
Christmas TV seems to be made of 50% movies, and 50% classic dramas. It doesn't quite seem like Boxing Day to me until Hercule Poirot, played by John Suchet, has asked a room full of 1920s bourgeoisie characters if they're wondering why they have been gathered here today. And for any fans of Suchet's dulcet and warm voice, there is the NIV audio Bible, read in its entirety by the man himself. Now at a better price than ever before.
For that one awkward person…
We all know one. They are the re-gifter, the dispassioned unwrapper, the person who gets the most gift cards "because it's safer that way". Nothing seems to be to their taste. Why not cast a wide net this year? Get them the new WOW 2018 Deluxe CD. With over 36 different artists and hits in one place, there will be at least one song to appease even the most eclectic of tastes.
For even more amazing gift ideas this Chirstmas, try our Christmas Gift Finder.
November 13th, 2017 - Posted & Written by Aaron Lewendon