Matt Redman has created a Christmas Album!
When we first heard the news, we couldn't believe it.
Matt Redman, the man whose moving and powerful worship songs (including 10,000 Reasons and Unbroken Praise) can be heard filling Church services all across the world, has created an album of all new Christmas music.
And he isn't singing alone on it either...
Featuring guest vocalists Chris Tomlin, Tasha Cobbs, and Natasha Bedingfield, These Christmas Lights promises to brighten your Christmas this year.
Even just looking at the newly released tracklist has us itching to dig out our mince pies, bright red jumpers, and decorations:
1. These Christmas Lights
2. His Name Shall Be
3. O Little Town (The Glory of Christmas)
4. Angels (Singing Gloria) feat. Chris Tomlin
5. Help from Heaven feat. Natasha Bedingfield
6. Hearts Waiting (Joy to the World)
7. Glory To You In The Highest (O Come Let Us Adore) feat. Tasha Cobbs
8. How Far
9. Glory Hallelujah
10. The Name of Emmanuel
11. Holy Night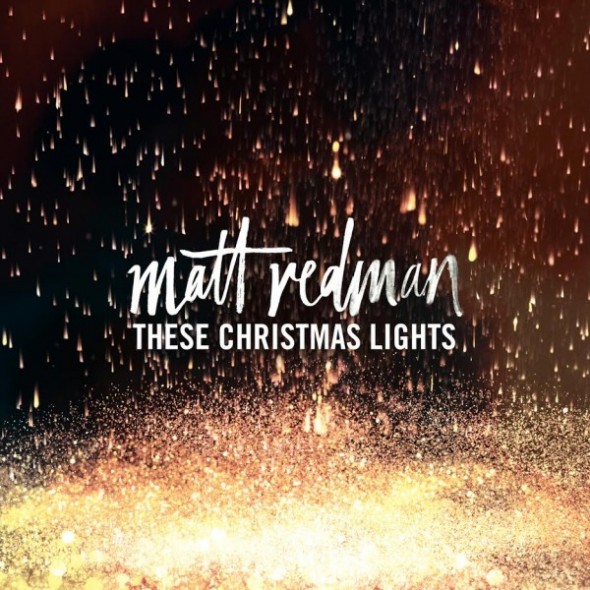 If you're anything like us, then you'll certainly be having this on repeat all throughout the Christmas season (and a little bit after it too).
After all, what better way is there to brighten up the dark winter nights than with These Christmas Lights?
These Christmas Lights is released on 21st October 2016. Pre-Order your copy today.
October 4th, 2016 - Posted & Written by Aaron Lewendon