Colouring books are no longer just for kids. The trend of adult colouring books has risen and risen over the last 4 years with 3 million being sold last year in the UK alone, and it's easy to understand why. They have a soothing and meditative effect that forces our bodies to take a (well deserved) moment to rest.
Some of our favourite colouring books are inspired by the word of God. They offer a wonderful alternative to traditional devotionals but still allow you to reflect on your life in faith. Whether it be for yourself or as a gift, these adult colouring books are sure to bring joy and relaxation.
1.Inspiring Moments Pocket Colouring Book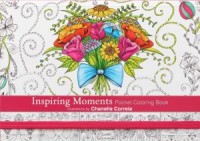 A great little addition to your handbag essentials. This pocket sized colouring book has illustrations from all the seasons plus ten biblically inspired pages. The extra heavy paper and tear-away pages make the artwork perfect for displaying and gift giving.
2. Inspire Proverbs Colouring Book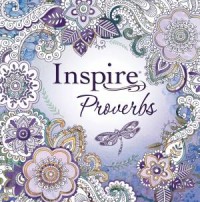 The Inspire colouring book is an extra special one. It features all the Inspire Bible chapters with space for journaling and pictures to colour. Great for people wanting to read the word of god and take a deeper thinking into their thoughts.
3.Images of Joy: An Inspirational Colouring Book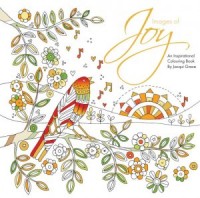 Images of Joy is the third in the adult colouring book series from Jacqui Grace. This book is filled with 88 pages of illustrations based upon Scripture. The gold foiled cover and the heavy weighted paper make it even more of an enjoyable experience.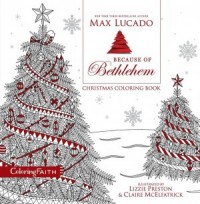 This book is for people who love Christmas as much as Max Lucado does. It takes his inspirational writings and adds beautiful festive illustrations to them. These are a great way to reflect on Christmas through the busy season.
5.The Colour of God's Peace at Christmas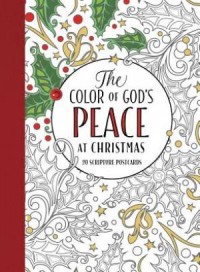 The last of our choices but by no means the least is the colour of God's Peace at Christmas. It consists of 20 postcards bound into a book. Each page has a Christmas themed image drawn by artist Lisa Stilwell and a Scripture verse focusing on the birth of Jesus. As the pages are intended to be taken out once completed, they make a great keepsake or personal reminders of God's peace.
For more Christian colouring books and other gift ideas check out our Christmas store

December 14th, 2017 - Posted & Written by Elizabeth Cooper