The year seems to be running away with us, and next week will be the final bank holiday before Chri- sorry, I won't say it just yet! But before the children go back to school and the days get shorter, there's one more long weekend to enjoy! So why not pick up a new book to enjoy? Today we're sharing our top picks!
Ready to get lost in a Biblical world?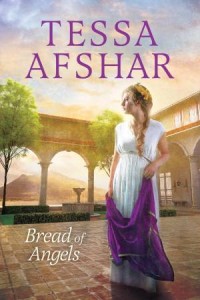 Bread of Angels - Tessa Afshar
If you saw our recent blog post, you'll know there's lots of reasons to give Biblical fiction a try! So why not start with Bread of Angels? Tessa Afshar brings to life the Roman world as she retells the story of Lydia.
Before her account in Acts she was a merchant's daughter who loved three things: her father, her ancestral home, and making dye. Then unbearable betrayal robs her of nearly everything.
Get pulled into this Biblical drama as Lydia flees Phillippi, struggles to establish her own business and hears a message that changes her life.
Need something to keep the kid's entertained?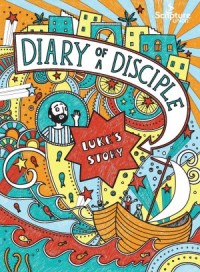 Diary of a Disciple: Luke's Story
The epic story of Luke's Gospel retold for 7-11s. Diary of a Disciple is a firm favourite across households and Sunday Schools.
Packed full of doodles, drawings and discoveries, children will be eager to dive in and explore the astounding world of Luke's Gospel.
Looking for more Diary of a Disciple fun? The activity book is now available - chock-a-block with puzzles, colouring and more!
Looking to dive deeper?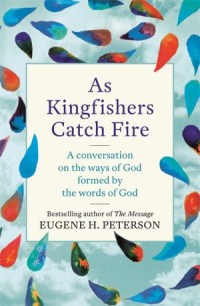 As Kingfishers Catch Fire by Eugene Peterson
Not only is this a beautiful book cover that would make a stunning addition to any bookshelf, Eugene Peterson's (bestselling author of The Message) collection of sermons is an eye-opening, inspiring read on the ways of God.
This collection of spiritual writings presents Peterson's distinctive approach designed to communicate to his congregation, he walks the reader through Scripture to bring fresh insight to familiar names such as Moses, David, Isaiah, Solomon, Peter, Paul, and John of Patmos.
Time to pick up the Bible?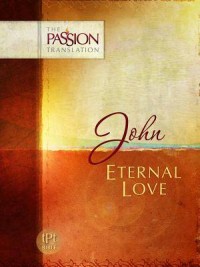 The Passion Translation
We're not suggesting that you try and read the whole Bible over the Bank Holiday weekend, but it is a great opportunity to pick just one book and delve into new lessons.
Why not give The Passion Translation a try? Books of the Bible presented in stunning, dynamic language - it feels more like reading a poem or love letter. There's a whole collection of single volume books to choose from.
We recommend starting with The Gospel of John - described as the Living Expression of God, Jesus Christ.
Looking for an inspiring true story?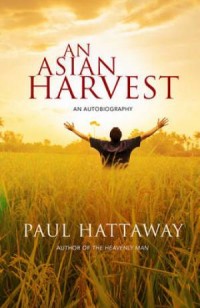 An Asian Harvest - Paula Hattaway
If you loved The Heavenly Man, this is a must read!
Written by the co-author, Paul Hattaway, An Asian Harvest is his journey from high school dropout to a love for God that led him to provide 10 million Bibles to China alone, and to sponsor more than 1500 Asian missionaries through the ministry Asia Harvest.
This autobiography will inspire you into supporting through prayer the work that goes on around the globe
Planning on ticking off a new read this summer? Don't forget about the Eden reading challenge!
Over to you!
What are you planning on reading this weekend? Let us know in the comments below or tweet us!
August 18th, 2017 - Posted & Written by Laura White