Kim Walker-Smith has made us wait patiently for her highly anticipated second solo album. I'm happy to announce – the wait is finally over, and my goodness it was well worth it!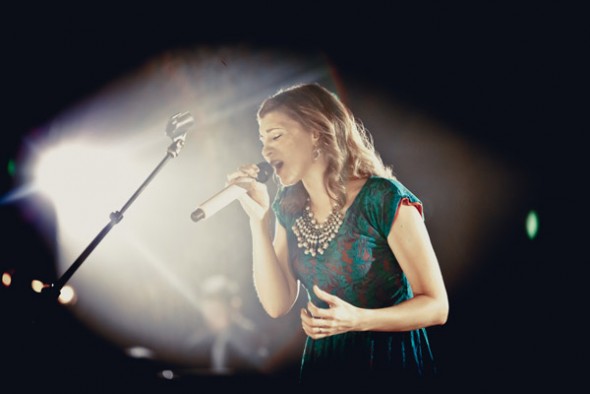 Released to the world on 15th January, 'Still Believe' was recorded live at the Cascade Theater in Redding, California. From the first melody to the last cymbal crash this album is unashamedly worshipful, with the tangible theme of seeking God's presence and healing power flowing through each song.
The opening track, 'Alive', is rich with biblical imagery. Standing on this solid foundation, the driving track dives into an ocean of creativity, reminding us that we are alive in Christ. With the accompaniment of an orchestral string section, the whole album has a silky, warm touch that blends with Kim's passionate voice beautifully.
Five years have past since Kim released her first solo album, 'Here Is My Song'. The second track, 'Waste It All', is a testament to her growth as a song writer and worship artist. The song captures a biblical expression of worship, found in John 12, and beautifully transfers it into song.
"I'm gonna waste it all on you // I'm gonna pour my heart's perfume // I don't care if I'm called a fool // I'm wasting it all on you."
In the English Dictionary, 'waste' is described as: "to use carelessly, extravagantly, or to no purpose." When Mary poured expensive perfume over Jesus' feet, the room was filled with the sweet-smelling perfume as an extravagant display of love. This extravagance is found and expressed in 'Waste It All', as Kim pours out her worship. I've only just received the album and this song already has eight plays!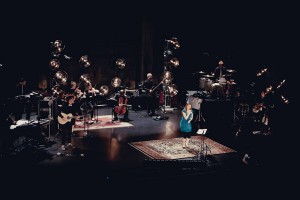 Half way in, and it becomes strikingly obvious that Kim is not concerned with making an album for financial gain, creating musical art or doubling her Facebook friends.
She's there to lead an evening of epic, extravagant, Christ-centred worship. Thank God they pressed 'record' so we can experience and worship with this rare talent.
Many will recognise 'Spirit Break Out' as the slow-burning, atmospheric song brought to us by the Worship Central team. Naturally, it's right up Kim's street. And, with the addition of her string section, including an orchestral harp and twinkly glockenspiel, it's been transformed into a twelve minute song soaked with immense passion. In places, Kim steps into the spiritual with spontaneous praise and free-flowing worship creating a powerful listening experience; without a doubt my favourite track from the entire album.
'Still Believe' is the only song solely written by Kim herself. She explained the songs creation in a promo video:
"This song came bursting out really quickly as if it was always in there waiting to come out. The message of the song is saying: 'I still believe you are the God who heals, despite anything I may be facing or the mountain in my way.'"
The title track of the album says it all – this album is soaked in 100% belief that God loves, heals and redeems us. Kim declares, along with those worshiping with her, that she still believes. This song will undoubtedly be used as background music in healing rooms, as a powerful declaration in charismatic congregations and as a comfort and strong reminder to those praying for healing.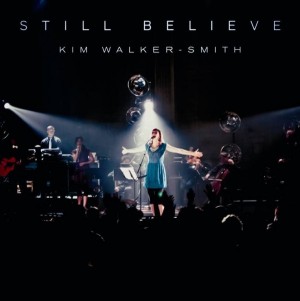 Other stand-out tracks include the Delirious classic, 'Miracle Maker'. The recent Jesus Culture Band collaboration with Martin Smith, 'Live From New York', has obviously worn off on Kim with the addition of this powerful track. It's a real treat and a wonderful surprise to hear this song afresh.
Kim has an extraordinary ability to do more than simply sing into a microphone. She wears her heart on her sleeve and takes every opportunity to break into spontaneous worship. Kim's ability to hit every note with perfection and passion make every second of the entire album a truly worshipful experience not to be missed.
For those who have been waiting for Kim's second album, it won't disappoint. There isn't a hair on my head that hasn't thoroughly enjoyed reviewing this album. Kim Walker-Smith is an inspiration to extravagant worshipers; only a fool would give her exceptional album less than 10.
Rating: 10 out of 10
January 11th, 2013 - Posted & Written by James Warwood