A new Tom Wright book is always an event, and this new book shows exactly why that is. Over the last decade or so the former Bishop of Durham has carved out a niche for himself within 'Open Evangelicalism' influencing a wide variety of people, from rural Vicars in the heart of the English countryside to pierced and tattooed 'Emergents' from the United States.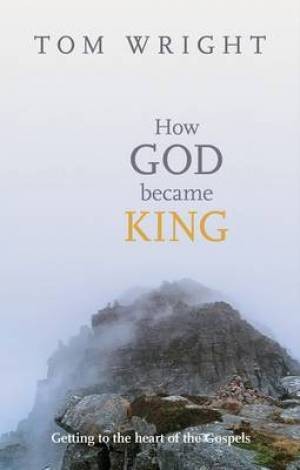 It is this ability to appeal to many people in many places, without losing that pugnacious and challenging edge, that lies at the heart of his appeal.
With his latest book, How God Became King, Wright starts with the premise that most of the church has misread at least some of writings in the four Gospel. The opening part of the book takes issue with Christians who look to the ancient creeds as their inspiration and those who have relied on critical scholarship. The first for ignoring the emphasis placed upon the life of Jesus in the Gospels, and the latter for failing to see the significance of the incarnation, death and resurrection of Jesus.
As the book develops Wright discusses the "four dimensions" of the gospels, using the metaphor of "adjusting the volume" to make sure all the elements are in their correct balance. The discussion of the relationship between "Israel" and 'God's Renewed People" is compelling but will undoubtedly be seen as controversial in some circles.
His central thesis in the book is that Gospels tell how God became King, in which he draws upon Jesus' claims to divinity, and what he calls the "main coordinates" of the kingdom and cross. He argues that God became King, "in and through Jesus both in his public career and in his death." He argues against the dividing up of Jesus ministry into two separate periods, and also the apparent conflict between the "social" ministry of Jesus and the theological implications of his death and resurrection.
As with all Tom Wright books it is challenging, engaging, provoking and, at times, difficult to keep up. You are aware that you're in the presence of an intelligent and thoughtful writer. But again, as with all Tom Wright books, How God Became King manages to blend high theology and down-to-earth practicality in way that is all too rare.
How God became King is published by SPCK.
April 26th, 2012 - Posted & Written by Ian Matthews