A Bishop from Surrey has pledged to spend a week living on just ten litres of water a day - the same amount that people from the poorest countries in the world often survive on.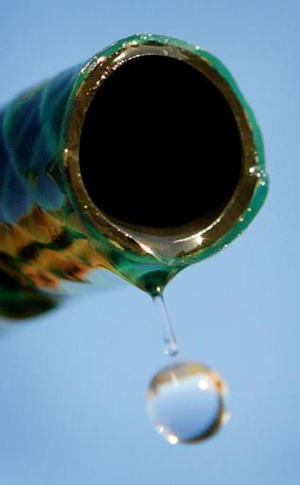 Water shortages threaten poor communities across the world. (PA)
The challenge is part of an appeal to raise money for a well for a Third World community through CAFOD, the Catholic Development Agency.
Fr Rob Esdaile from Thames Ditton parish in Surrey, is aiming to live on the reduced amount of water between March 10-16th, and raise £2000 towards a well that will serve a small community. As part of the challenge, he has also pledged to walk a mile each day to a different parishioner's house and collect his day's water supply, symbolising the long distances that many Third World families have to walk, in search of water.
Fr Rob said: "This is a really interesting challenge, radically changing the way I think about my own water use.
"Ten litres of water for a whole day is only two toilet flushes. Or deciding to wash a bucket-full of clothes means using up a large part of my day's supply, and having to wait until after I've gone to get some more water, before I can rinse them out.
"The simplest procedures suddenly become both complicated and time-consuming- something we take for granted here in the West."
The Bishop's challenge has coincided with water companies across southern and eastern England announcing hosepipe bans from April amid drought conditions.
He said: "the hose-pipe ban was announced just after I started the challenge. With this, I hope people will realise that water-issues aren't just about 'over there' in the poorer parts of the world. Our own use of water is unsustainable and we, too, are 'running out of water', at least in the South-East."
Fr Rob's challenge is in line with CAFOD's "Thirst for Change" appeal, which seeks to fight water poverty in the Third World. The campaign is urging David Cameron to take action against the millions of people in Third World countries that lack clean water and proper sanitation. It is also calling on the G8 to make a political and financial commitment to ensure that UN water and sanitation goals are met by 2015.
March 15th, 2012 - Posted & Written by Riyaza Rodriguez