The Bishop of Bradford, considered a top contender to succeed Rowan Williams as Archbishop of Canterbury, has launched a scathing attack on the BBC's religious programming, accusing the Corporation of "lazy intellectual side lining of religion".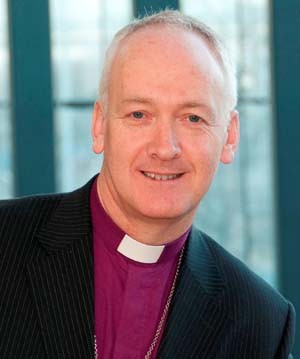 Writing in the Radio Times, the Rt Rev Nick Baines has accused the BBC of choosing to ignore issues of faith, as if it has become "a toxic contaminator of decent culture". He also questions why the BBC does not have a religious affairs editor.
Speaking in the interview the Rt Rev Baines said: "The BBC has a sports editor, an economics editor, a political editor and editors for other areas of life. It has no religion editor.
"Why on earth isn't there someone to explain, interpret and communicate the phenomenon of religion as it influences people, colours political and economic decisions, questions values and shapes both individual and corporate behaviour?"
He goes as far as to question: "How does the BBC fulfil its public service remit by transcending the lazy intellectual sidelining of religion – challenging the ridiculous assumption among some in the Corporation that the "non-religious" world view is neutral?
"It is not to argue that religious propaganda should find space in the schedules of broadcasters. But it is to maintain that we can't understand people, events and the way the world is if we don't take religion seriously."
Bishop Nick does have a few words of praise for what he calls some "shining examples" of good practise - they include the BBC2 sitcom Rev and the Rageh Omaar series The Life Of Muhammad. The Bishop is also looking forward to The Preston Passion, which will be broadcast on Good Friday.
But he goes on in the interview to also critisice ITV's religious coverage. He said "ITV sees no need to consider religion- despite the fact that more people shape their lives around religious conviction and practice than attend sporting events."
Baines is himself an experienced broadcaster, regularly appearing on BBC Radio 2's Pause for Thought. Elsewhere he is known as the "blogging bishop" in the Church of England because of his enthusiastic approach to new media, and high profile presence on Twitter.
March 27th, 2012 - Posted & Written by Riyaza Rodriguez