In years gone by the Bible came in one format, one colour and one translation. Those days are long gone and now there are a wealth of Bible editions available in almost every size, cover and format imaginable. You have the ability to own a Bible that not only matches your bible study needs but also mirrors your unique style and interests, however unusual they may be.
With so much choice it can be difficult to know where to start when deciding what style of Bible you would prefer: from the NKJV Classic Companion (looks a bit like a purse) or the NLT Metal Thirsty Bible designed for endurance and a great one for teens, to the latest in the range from the NIV including the beautifully designed NIV Thinline Bible: Peach and Gold Cloth that won't look out of place on the most stylish of bedside tables.
What does your Bible say about you?
In recent years the concept of interesting and engaging Bible covers has grown rapidly with fun, quirky and unique images and patterns in a wide range of translations. It's no longer just the more modern translations that have covers that make a statement. It's now possible to get a classic King James version with a modern exterior such as the KJV Pocket Teal Edition or an ESV with a funky design such as the ESV Thinline Bible: Midnight Flame.
What difference does a cover make?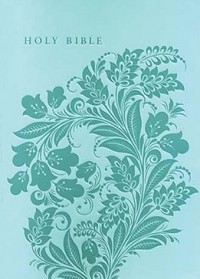 As the famous saying goes 'Don't Judge a Book By its Cover'. Let's be honest, the first thing we see will be the first thing we judge, which is exactly why people producing Bibles have teamed up with fashion gurus and experienced designers to get more Bibles into people's hands.
One of the great things about having such a wide range of styles and designs is it makes the Bible more accessible for some people who may be put off by something that looked irrelevant to them. Though the front cover is secondary to what's inside, it can be that very cover that is the trigger to someone picking up a Bible for the first time. For many, especially the younger generation, the idea of an ominous black leather tome of a stereotypical Bible would not appeal, but one with a bright and fashionable cover such as the NLT Teen Life Application Pink Fields may encourage a young girl to look inside for the first time. Some people may never have realised that the Bible could look that relevant, once they get inside and digest God's word they get the chance to see it was relevant all along.
Looking for the perfect Bible to give as a gift?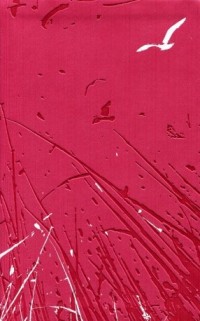 If you are looking for a Bible for someone special, a fashion concious aunt, an 18 year old new Christian or your best friend then Eden has a huge selection of translations and covers to suit almost every style quirk. As with fashion, peoples likes and dislikes cover a very wide spectrum, but with so much choice you can be sure to find a Bible that won't want to stay hidden in a bag or gather dust on a shelf.
When all is said and done the main point of fashionable covers is to get our image-hungry world to pick up and read a Bible. We've only picked out a few examples and there are many more so why not choose one that will make a statement, be proud to take it out of the bag, open it up and get into God's word.
February 21st, 2013 - Posted & Written by Anna Hockley