Protecting its delicate pages and all your personal notes, book marks and Bible reading aids, Zip-up Cover Bibles are a safeguard and a witness to the world that your Bible is the book you value most.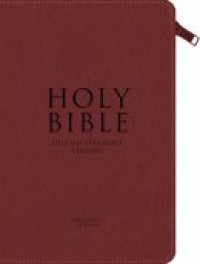 Modern or classic, fashion or traditional, stylish zip-up covers are the proof that your Bible is the valued possession that meets and matches the demands of your life in the world today.
The choice is huge, so here's a little help and five recommendations to make the right choice.
Choose Your Zip-up Cover Bible
To find the zip-up Bible that's right for you and your Bible reading lifestyle, simply click the 'Bibles' tab on the long green bar at the top of any Eden.co.uk page.
Next, look down the list of Bible translations on the left hand side and click your favourite Bible translation. In the list of Bibles in your chosen translation.
Scroll down the left hand list to 'Additional Features' and click 'Zip'. Now you can look at all the Bibles in your favourite translation with zip covers and choose other features you need.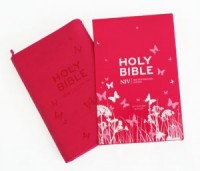 To start you on the way the right zip-up Bible for you, or as a gift for another, here are five of the best zipped-up Bibles.
1. The Tiniest Zip-up NIV Bible Ever
The Tiny Pink NIV's print size is only in the region of 5 points, but at the size of 6 x 4 photo and just over an inch thick, it's the soft feel, butterfly embossed, pink zip up Bible that really does fit in your pocket.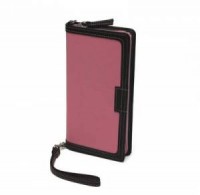 If you want tiny Bible's grown up, more sophisticated older sister, the new NIV Pink Clutch Bible has an internal pocket adding extra functionality to a city-smart, zip up with a wrist strap outside and words of Christ in red inside.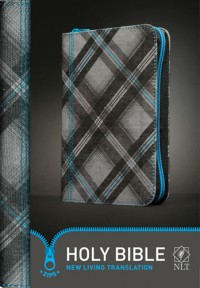 2. Three New Youthful Zip-up NLTs
Reinforced outside with a zip, and reinforced inside with 26 pages of teen-focused Bible notes, these New Pocket Size NLT Zip Bibles aim to equip young people with a fashionable, practical and useful edition of God's Word.
The lively New Living text in Cool Blue/Grey Tartan, Life Resistant Yellow or Vivid Eagle Red have a natural, canvas feel and matching page edges that combine youthful style with real life practicality.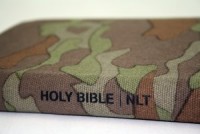 3. Smart and Tough NLTs for Active Lives
The most demanding Bible readers need designs and covers that match their active lives; Bibles that look like they're built for the can-do life out there on the streets and where city life is toughest.
The NLT Camouflage Bible in Field Service Green or Urban Jungle Pink with durable canvas covers and strong zips give young readers Bibles to show and use with confidence.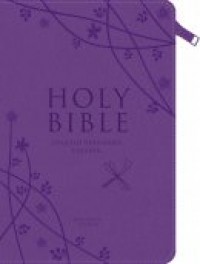 4. ESV Word for Word Accuracy Safe and Secure
In beuatiful Lavender Purple, the soft feel covers enclose gilt edge pages and a presentation page make for an ESV Bible that's as delightful to give as an award or gift as it is to own, carry and use day by day.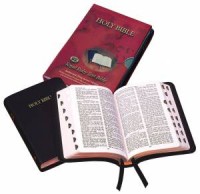 5. Convenience with Traditional KJV Quality
No book deserves a quality genuine leather binding as much as the King James Version.
Complemented with a superior, sewn spine, the functionality of twin ribbon markers and perhaps the most useful feature ever added to a KJV Bible – Thumb Index; all zipped up into a compact, pocket size masterpiece.
Now Zip Along to Your Zip-up Bible
Zip up covers are the most useful and practical feature outside of your Bible.
If your open minded about which translation, then just click 'Bibles' and then on Zip' in the left hand column of the Eden.co.uk 'Bibles' page, then choose the cover, size and style that fits your preference or choice of gift. Or for The Widest Choice of Zip Bibles, click here!
April 19th, 2013 - Posted & Written by Aaron Lewendon