But what about the other, no less magnificentless but Less Well Known English Bibles? What have they got to recommend themselves and when should you consider buying one for yourself or giving one to encourage another Bible reader?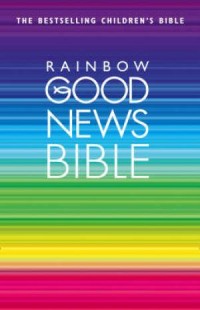 Good News, God's Word and Common English
Once a member of the Magnificent Seven itself, the Good News Bible (GNB) still has much to offer new and younger Bible readers. The Rainbow Edition includes Annie Vallotton delightful drawings with new, full colour plates, revised maps and introduction.
With a similar reading level to the GNB, the God's Word Translation (GW) accurately translates the meaning of the original texts into clear, readable and reliable everyday language making it another good choice for new and younger readers.
Completed only in 2011, The Common English Bible (CEB) is the result of matching a team of Bible translators from across the denominations with another of ordinary readers and communication specialists. The result is a uniquely smooth, continuous and natural reading experience enhancing small group worship and church service participation.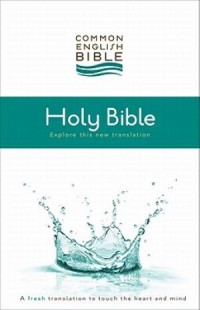 Contemporary, Standard and Amplified
Similar in its purpose the CEB - and a little confusingly in its initials, the Contemporary English Version (CEV) claims to be 'uncompromising in its simplicity', though accurate and faithful to the original Hebrew and Greek. This version too is suitable for early readers and those developing their English langauge skills.
The Holman Christian Standard Bible (HCSB) creators also included language stylists in their translation team. In making an accurate translation acceptable worldwide, it retains many 'theological' words that other translations tend to simplify or update for the modern reader.
Taking both meaning and context into account, The Amplified Bible uses explanatory alternate interpretations to clarify the meanings of those Greek and Hebrew words that may have been concealed by the traditional translation methods.
Catholic, Jerusalem and New American
Introduced as a Roman Catholic Bible, The Jerusalem and New Jerusalem Bible, like the New American Bible include the deuterocanonical books along with the sixty-six others included in Protestant Bibles. It also contains copious footnotes and introductions.
Translations created by a single mind rather than a committee include William Barclay's New Testament. Published in 1969, his New Testament is understandable without the need for an additional commentary.

James Moffatt's 1922 Translation uses a lot of colloquial language allowing the reader to quickly follow the train of thought where a more literal translation - in the epistles for instance, often makes for heavy going.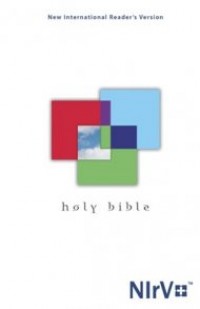 Ideal for New and Developing Bible Readers
The New International Readers Version (NIrV) is one of The Magnificent Seven's Young Guns. Simplified from the NIV, chapters are divided into shorter sections with easier words making it clear and understandable to early readers and those with English as a second language.

Common to all of these Lesser Known Translations is the desire to make the Bible open and accessible to young readers, new readers and those with less developed language skills.
This makes them all worthy of serious consideration as alternatives to better known, though sometimes less readable big name Bibles. Give one a try


June 1st, 2013 - Posted & Written by Les Ellison