When it comes to the Bible, there's never been more choice. Not only can consumers choose different sizes and colours of Bible but the text itself can vary enormously between translations.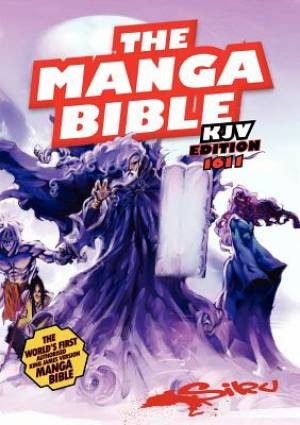 Try comparing the KJV with the Manga Bible for example!
With what can seem like an endless list of options, we asked four Christian leaders which translations they favour and why.
Krish Kandiah - TNIV
Krish Kandiah from the Evangelical Alliance says he's a "big fan" of the Today's New International Version (TNIV).
"I like its readability both for personal reading and reading out at church gatherings."
As well as trusting its accuracy and scholarship, Krish is impressed by its interpretation of gender.
"For example in 1 Corinthians 3:12 instead of: 'If any man builds on this foundation using gold, silver, costly stones, wood, hay or straw" TNIV uses 'if anyone'. This makes a lot of sense and makes the Bible more accessible in today's world."
Adrian Wanock - ESV
Adrian Warnock is part of the leadership team at Jubilee Church in London and a blogger at Patheos.
Like many of his generation, Adrian grew up reading the New International Version (NIV) – the world's most popular English language translation. But nowadays he finds the English Standard Version (ESV) most useful.
He argues that a good translation must "stick as closely as possible to the original meaning of the Bible".
"Historically the King James Version (KJV) was always perceived to be accurate, and also uses language that has become very widely known. We find at the church I attend, a number of our visitors who grew up in Africa still use this translation when they join us.
"Listening to the English Standard Version (ESV) suits most of them very well, and seems to strike a good balance between being reasonably easy to understand for a modern reader, and yet avoiding too much interpretation of the text."
Sally Hitchiner - NIV
Sally Hitchiner is an Anglican priest and broadcaster based in London.
"In general I preach from the NIV, purely because it's the one most people listening use in their personal readings and so I don't want to undermine it unless I have a very good reason to. The preacher's role is to support the Bible reading of the congregation not to show off!"
Sally uses the ESV for her own times of study. She will also refer to paraphrases such as The Message and Word on the Street to see if a more poetic take on the scriptures can aid her sermon.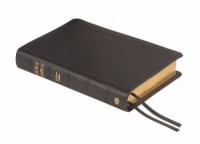 "Pastorally I always have an NIV and a King James to hand - you'll be amazed at the difference of reading Psalm 23 or the Sermon on the Mount to an old man in a nursing home if you read it in the King James that he learned it from at school and for formal occasions. It has a beauty and gravitas that's hard to find in other versions."
"I tend to read the Bible in the NIV for my personal devotions. I went through a phase of being a bit snobby and wanting to get a translation that is closest to the Greek, but most of the main ones are fairly accurate and I think after that I just wanted something that would stick in my mind.
Sally also enjoys listening to audio versions of the Bible. "I've found a great recording of the Bible read by English actors, including John Suchet from Poirot reading John's Gospel, that I listen to when I'm washing up or sometimes in the car. The Bible was meant to be listened to rather than read and there's something you can only hear when you do. You hear the big picture, the amount certain phrases are repeated, the sound and passion of the author in a way that I think I miss if I just read a few verses or a chapter a day."
Eddie Arthur - Any of them!
Eddie Arthur works for Wycliffe Bible translators who work with churches, organisations and individuals worldwide to make the Bible accessible for people in a language they can understand.
"Sunday by Sunday I visit different churches preaching and teaching and I have to preach from whichever Bible it is that the church I'm visiting uses. This means that most of the time I preach from the NIV, but I also get a smattering of ESV and New Living Translation (NLT) and the occasional foray into the New King James Version (NKJV) or the Good News Bible (GNB). It makes for variety and I quite enjoy that."
They all have their strengths and weaknesses, and their fan clubs...but the truth is that they are all valid translations
"To be honest, I just love teaching the Bible and I'm more than happy to do so from any of the major versions. They all have their strengths and weaknesses, and their fan clubs, so I use more than one version when preparing, but the truth is that they are all valid translations."
"Having worked as a Bible translator in Africa, I am constantly grateful to God for the variety and quality of translations that are available to me in my mother tongue. It's a great blessing. Sadly, there are still 340 million people across the globe who don't have a single word of the Bible available to them in their own language. I wonder which version the pastors and teachers in those languages prefer?"
Your choice
Whether you're a theology student, new Christian, sceptic or occasional church-goer, there's a Bible for you. To discover your perfect translation, visit the website that has already supplied over 64,000 Bibles to customers throughout the UK and beyond this year!
October 26th, 2012 - Posted & Written by Sam Hailes