Heaven and back stories are bestsellers. But what do they really tell us about Heaven, and what does the Bible say?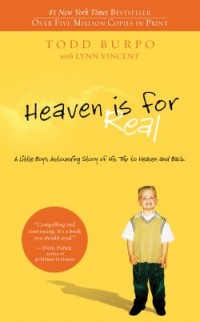 Accounts of heaven by people who've made a miraculous return have become bestsellers. Most famous, perhaps, is the story of 4 year old Colton Burpo. Told in the multi-million selling book, Heaven Is For Real, Colton met Jesus and returned with family stories he couldn't have known.
Radiant Colours, Boundless Love and Joy
"My transition from life to death was seamless, peaceful, and beautiful. I felt quite wonderful." – Mary C. Neal, 'To Heaven and Back'.Colton's story began with a deadly illness, as many begin suddenly and unexpectedly. In Flight to Heaven, pilot Dale Black's experience begins with a plane crash.
Dale recounts, in intricate detail, the glorious beauty, radiant colours and boundless love and joy of his heavenly experience.
The Truth and Reality of Eternal Life
Unsurprisingly, life in heaven – however short, has a long lasting impact on return to earth. Mary C. Neal's story, To Heaven and Back has the added perspective of a medic.
Her experience made the truth and reality of eternal life part of her every breath. Not particularly focused on the spiritual before her kayak accident, Mary takes every opportunity to encourage the spiritual life of others in the certainty that we never face a challenge alone.
Heaven Changing the Lives of Others
Alex Malarky's story, told in The Boy Who Came Back from Heaven, is one of especial bravery. He didn't return to his healthy 6 year old body of before the car crash.*
"Until you face the unrelenting stress of ongoing trauma, you never really know how you'll respond to what you embraced so easily during a comfortable Bible study." – Kevin Malarkey, 'The Boy Who Back from Heaven'.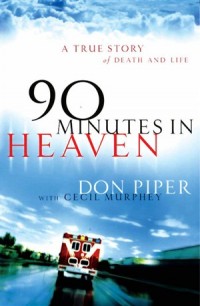 Now a quadriplegic, Alex's continuing courage, faith and perseverance – mirrored in the family car's number plate: 'Wil Walk', saved his parents marriage.*
Return with Hope and Healing
Why they returned is a common theme. Don Piper's 90 Minutes in Heaven completely changed his view on his purpose on earth. Once pronounced dead, Don now shares his certainty of Heaven with millions through his 'Hope and Healing' ministry.
Soon, Eva Piper's own account of her husband's journey; A Walk Through The Dark will tell how she suffered all the earthly trauma but without the heavenly bliss.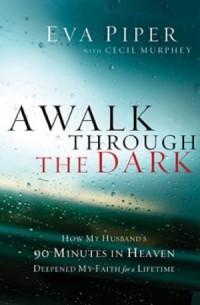 This is no tale of heavenly places, but a unique insight into the trials and heartaches of those left to pick up the pieces, and find the strength of faith to hold her broken husband and family together.
But What Does The Bible Say?
Certainly, these first-hand stories offer reassurance, insight and stimulate discussion among solid believers, those struggling with loss, the fearful and even those with little or no faith.
As such, these books have a worth and value in their own right that's not to be overlooked. But they also offer opportunities for outreach, evangelism and starters for question-focused Bible study - even among non-believers.
But how come the Bible's most famous returnee from the grave, Lazarus, says absolutely nothing about his experience? Even Jesus only tells us little about Heaven after the resurrection; implying, perhaps, that if anything needed saying on the subject, he'd already said it.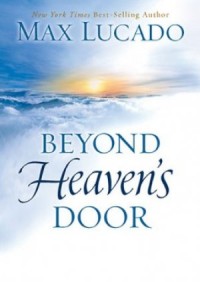 To help you answer your own questions without actually making the trip yourself, here are three books that might help:
Max Lucado's Beyond Heaven's Door,
John MacArthur's new book The Glory of Heaven,
The popular, inexpensive Lifebuilder Bible study, Heaven: Finding Our True Home.
Alternatively, Is Heaven Real? - with a cover like the Todd Burpo book, offers a collection of Bible meditations on the afterlife.
*Alex Malarkey retracted his story in 2015. The Boy Who came back from Heaven is no longer available at Eden.
And if you've got recommendations of your own, there's an open invite to comment on this article.


June 1st, 2013 - Posted & Written by Aaron Lewendon