Canadian songwriter and worship leader Ben Cantelon is back with his new album Everything in Colour. Currently based at Holy Trinity Brompton (HTB) and working with Worship Central, the well known artist has just returned from a four month sabbatical to launch the record.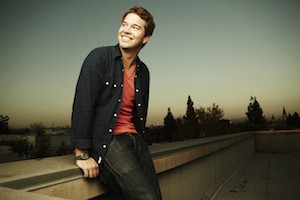 1. Tell us about your new album Everything in Colour.
It's been a long time coming, I've been working on it for about a year and a half.
I had been working with Jason Ingram in Nashville for a while and he produced Saviour of the World which I released a while ago.
He said 'man we should work together it would be so cool'. So we started writing together. We did it in two halves, one in July last year and the other half in December. It was quite cool and it helps me to have a bit more time to finish songs. I really enjoyed the process.
The idea that everything being colour is an exciting way of describing what happens when we encounter Christ, whether it's for the first time or the hundredth time a rediscovery of who Jesus is. These songs are our response to that.
2. Why have you re-recorded Love Came Down for the album?
It was one of the first songs I wrote when I started leading worship. I look back on it and I'm like 'man it's so slow'. It's really chilled and laid back but when you look at the lyrics it needs to be anthemic and big and lift people's spirits. I think the original does but giving it a quicker tempo brings more life to the song and it feels like the version I'm happy with now.
There's something good about looking back on old songs and thinking 'is there stuff we can do to give new life to it?' It's an older song here in the UK but it's still being discovered around the world, so I thought 'why not re record it?'
3. Why have you recorded a music video for your song New Day?
We live in a day and age when social media and technology like Twitter and Instagram are so a part of culture. The other one is obviously YouTube and a lot of people will go to YouTube to search for a song. Music has changed so much; it's not just a listening experience, it's a visual experience.
It's not just me sitting there playing the song, it shows the story of a girl going through heartbreak and then the idea of everything in colour and everything coming to life at the end. That was the idea, that people would be encouraged and uplifted by it. It was fun and we're really pleased with how it turned out.
4. How long have you been in the UK? Do you feel settled here for the long term?

I've been in the UK for eight years now. It's been crazy, it's been a long time. I got married two and a half years ago so I think I'm stuck here. No, I'm joking I love England and I love London. I always thought I'd end up here at some point.
It's been amazing to be able to be at HTB and Worship Central. It feels like an exciting time and I'm so blessed to be situated where I am. I've lost my accent, everyone thinks I'm Australian now, but I'm loving it.
5. Are Worship Central planning on recording again?
Yes, we're planning the new album, just finalizing dates but it looks like we're going to be recording sometime in the Autumn. We're writing now and getting new stuff together but we're super pumped about it and I think it's going to be exciting so watch this space.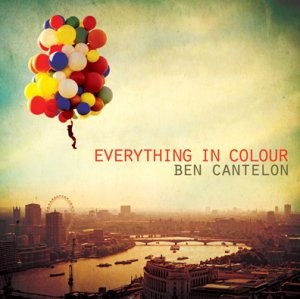 6. You love to push for creativity. So the obvious question is: When is your dubstep album coming out?
[laughs] Brilliant mate. I love it. That's a good question, I've never thought about that. I think you're onto something.
7. In all seriousness, some people want to hear worship music that isn't just pop/rock in style. Do we have a problem that our songs to God are all starting to sound the same?
Yes and no. There's a lot of great new things coming out. New sounds, rhythms and songs that are really exciting.
It's easy to always have a similar pattern when it comes to writing a worship song; 'it's got to sound a certain way and have the word Jesus in it' but I think those sort of things are going out of the door as time goes on.
One of the things I'm passionate about is pushing the boundaries, but in ways that are accessable. It's so important that we get better with our sounds and our arrangements but we can't forget about that person who is coming on Sunday who just need a song to sing.
We can be in danger of going too extreme when we just need to give people a song to sing whether it's a fancy arrangement or a simple song.
That's something I've had to learn because I was first a musician playing in a band so I've always been about pushing the boundaries creativity wise but I've learned since I've been leading worship, there is that importance in creativity but also remembering who you're writing songs for and who you're serving. You're serving the church you're not serving a song.
8. Who do you want to co-write with?
Most of the songs on Everything in Colour are co-written with lots of different people. I've been fortunate to write with amazing people. People I haven't written with yet and would love to write with are Martin Smith and Chris Tomlin.
9. What's the best Christian book you've read?
A Celebration of Discipline by Richard Foster. I went on holiday last year and it challenged the heck out of me, just that idea of getting in to a routine and daily discipline with God. That really helped me with my relationship with Christ. It was huge for me.
10. What has God been teaching you recently?
My wife and I have been away on an extended holiday or sabbatical for the last four months. I was able to see different places, cultures and expressions of church. It was an amazing time and the one thing that keeps coming back to me is wherever we went, it's the same God.
We went to different churches in Hillsong, Sydney and Bethel, Redding and Passion City, Atlanta. We were able to see amazing things that God was doing in those different expressions, but God is the same God in every single one.
We went to this church in Hong Kong which is run by Jackie Pullinger who wrote Chasing the Dragon. There's this one little church of recovering addicts, giving prophetic words and this is authentic real expression of faith. It's mindboggling how God is working in these people's lives. Wherever we went we saw the church alive and that's so encouraging to me.
May 4th, 2012 - Posted & Written by Sam Hailes