Night Night. Sleep Tight. Don't let the bedbugs bite.
There is something immensely special about a child's bedtime routine. The sleepy cuddles and last minute snatched snippets about their day. Perhaps some hot milk, a bath, fresh pyjamas and then a story. A chance to enter a new world full of engaging characters and exciting tales.
For me, I have such fond memories of curling up with my twin sister as our dad made up a story from the toys we've provided or our mum read us The Tiger That Came To Tea, for the 500th time. Even now, when I look after my friend's children, I'm definitely the soft touch as I read 'just one more story'. From Beatrix Potter to Julia Donaldson, bedtime stories are enchanting.
For Christian parents, the bedtime routine might also feel like a wonderful opportunity to share Bible stories and pray together.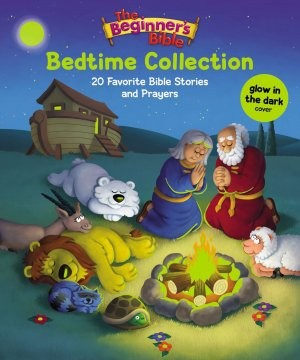 For the first time, much-loved and trust Beginner's Bible series are releasing a bedtime collection featuring 20 favourite Bible stories and prayers.
The book features a padded, glow-in-the-dark cover as well as 20 favourite Bible stories. Little ones will love the vibrant, 3-D art, and parents will love sharing the good night prayers with their children. The perfect addition to your nighttime routine, The Beginner's Bible Bedtime Collection will bring children closer to God as they get ready for sleep.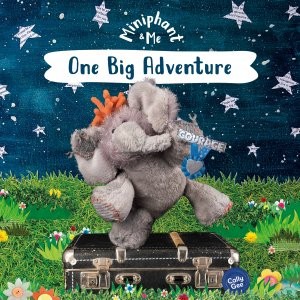 Another contender for bedtime favourite is adorable Miniphant! The tiny toy elephant with a big heart! As you follow the adventures of Miniphant and his friends, through a series of three stories: Miniphant Moves In, One Big Adventure and The Magnificent Raspberry Mountain, your child will learn wonderful lessons about identity and individuality, courage and perseverance, friendship and forgiveness, and managing difficult feelings.
Children will love the cute elephant and the engaging illustrations and parents will love the message so much they won't even mind reading it again and again. Plus, with additional resources available, the Minipahnt fun can be taken all through the day and right up until bedtime.
So now all you need is some new PJs and a snuggly blanket!
Night Night. Sleep Tight. Don't let the bedbugs bite.
June 12th, 2018 - Posted & Written by Laura White