The Jerusalem Awards are back for their 18th year. Aiming to promote and celebrate programmes that increase the understanding of Christianity they are open to submissions from seasoned and new broadcasters alike.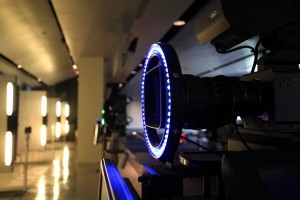 copyright Mr T in DC (Creative Commons)
There are 11 categories for the Awards, including Good Friday (for audio programmes demonstrating the Good Friday message, which must be broadcast on that day), Long Form (for audio programmes of ten minutes and over) and Short Form Video (for online video programmes for up to ten minutes).
The categories also include two awards that may be given at the judges' discretion (and for which eligible entries will be automatically submitted): Innovation and Under 25.
Alan Bookbinder, director of the Jerusalem Trust, who run the Awards, said: "Making religious programmes is often tough going in what is mostly a secular media environment, so the Jerusalem Awards seek to encourage and embolden the writers, presenters and producers who believe that the Christian perspective should be heard loud and clear.
"We are particularly keen to support young broadcasters who will form the next generation of Christian programme-makers. They are bringing fresh insight and entertaining approaches to express what it means to live as a Christian in today's Britain."
The programmes must have been produced in the UK and have been transmitted either by radio or on the internet between 1 May 2011 and 30 April 2012.
April 10th, 2012 - Posted & Written by Claire Musters