The Archbishop of Canterbury Rowan Williams is to take part in a "Justice for Women" service at St George's Church in Camberwell in London on the 15th of March.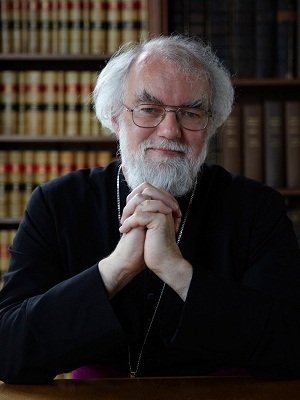 The service is part of the "Justice for Women" campaign, run by the Anglican Alliance in conjunction with the Mothers Union. It seeks to promote social, economic and legal justice for women, particularly those from ethnic minorities and impoverished communities.
Sally Keeble, Director of the Anglican Alliance said: "Through our work in the local community we found that many women from African diaspora communities here in the UK were facing practical difficulties in gaining access to basic rights and services such as legal advice, employment opportunities, even basic healthcare, simply due to cultural and language barriers."
The UN backed initiative came about through the Anglican Alliance's work in Central Africa, where victims of domestic violence are often denied the right to medical care and legal help, married women have no say in how the household income is spent and girls are less likely to be educated than boys.
Sally Keeble said: "We felt the need to press for change on behalf of disadvantaged women both in Africa and here in the UK- every woman has the right to feel safe in her home and community."
The service will also mark International Women's Day on March 8th, as well as Mothering Sunday which this year is on March 18th.
The Archbishop and Mrs Williams will lead the lighting of candles during the service to celebrate and remember the cause of justice for women. They will also hear stories of women from a wide variety of communities.
Together, the Anglican Alliance and the Mother's Union have produced a resource pack for churches wishing to hold similar services highlighting the cause of justice for women. To obtain the pack for your church, click here.
March 2nd, 2012 - Posted & Written by Riyaza Rodriguez