Appearing in its various forms more than 400 times in the King James Bible, more than 600 in the NIV, but less than 70 times in Qu'ran, love is the defining word of the Christian gospel.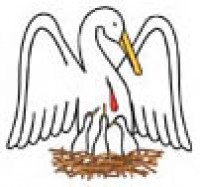 The Pelican - Symbol of Selfless Love
In Christian fable, the mother pelican fed her young on blood from her own chest.
With its various Greek roots and different expressions, the word love appears in ancient writings as Eros (intimate and physical love), Storge (tolerance and natural affection), Philia (loyal, virtuous devotion) and Agape (selfless, unconditional commitment).
Love - A Spent and Murdered Thing?
For many, the word and its rich diversity of expression has been devalued and even perverted by a world looking for cheap thrills and a fast buck. In today's culture, love means little more than desire; a word that's become entirely about what you want or can get for yourself rather than what you want for, or can give to, the object of that love.
It all seems a long way from what Jesus meant when he said: 'Greater love has no one than this; that someone lay down his life for his friends.' (John15:13 ESV) So is it time for Christians – and all faiths, to reclaim the word and reinstate its value? Here are a few writers who think that time is now.
Radical Relationships in a Complex World
Taking 1 Corinthians 13 as his starting point, Ajith Fernando's Reclaiming Love gives living examples of lived out love despite the brutality of civil war in his native land.
"So for the Christian, love is a priority; it is an act of obedience… it is not a case of loving the lovable… Rather, it includes loving our enemies, blessing those who persecute us, being patient with people who are difficult to tolerate, visiting prisoners, and the like. These are actions that do not automatically happen, like falling in love. Christian love is decisive; we must make it happen."
The former National Director of Youth for Christ in Sri Lanka proves that radical, biblical love can be practiced even amid the cultural and social divisions that, without it, lead only to pain and suffering.
Overwhelmed by a Relentless God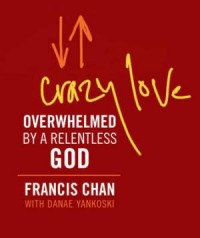 Ultimately, love is about passion. And if you're really passionate about something you can't get enough of it, and you want everyone else to have it too. Just talk to someone who loves their subject – food, model railways, gardens, the Bible, and they want you to love it too. They're crazy about it!
Francis Chan's Living Crazy Love is the small group study version about getting - and giving, more of God's love, truly, practically and wholeheartedly.
The Five Secrets of a Love that Lasts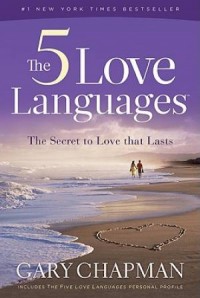 For many, marriage, home and family is the place where love lives, is shared, applied… and tested to near destruction. Expert in life relationships, Gary Chapman's The Five Love Languages gives you the practical tools you need to keep love alive.
His well tried techniques help you translate your love into a language those you love will understand and respond to: time, words of affirmation, gifts, acts of service and physical touch.
Rediscovering The God with Love to Lavish!
With the meaning of prodigal as 'profligate' or 'wasteful', Jesus' parable is usually cited as the story of the prodigal son, when really it's as much about a prodigal father: a father with love to give and lavish – even when his children don't appreciate it.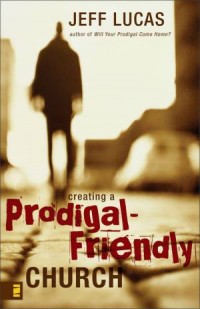 Creating a Prodigal Friendly Church is a work of crucial importance for a Church that more than ever needs to know and show the richness of God's love, Jeff Lucas speaks at Chester Bible Focus 2008.
Find more resources from British writers and teachers including J John, Rob Parsons, Jeff Lucas, Beth Redman to help you on your way to reclaiming the true, Christian value and meaning of love.
April 12th, 2013 - Posted & Written by Aaron Lewendon