Julian Wilson's first biography was on Eric Liddell, the Olympic gold medalist who refused to run on a Sunday. His second book re-told the story of the fiery evangelist Smith Wigglesworth. Julian was born in the UK but currently resides in Australia. He has also lived in Hong Kong and has previously worked as a journalist, photographer and editor.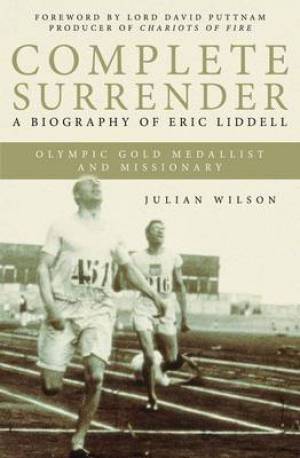 1. Your biography on Eric Liddel has just been reprinted. When did you first write it?
It was about 20 years ago. I saw the film Chariots of Fire and I remember at the end it said something about him being a missionary in China. I thought, 'Maybe there's more to the story'. So I started contacting people about it and in the end thought I'd give writing a new biography a crack myself.
I really wanted to focus on his character and why he made such an impact on people. In my book there isn't much of an historical backstory. I read a couple of other biographies and thought they didn't bring out what made him what he was. That's what I really wanted to know. What made him tick and why did he make such an impact on people?
2. Why do you think Liddell's story still resonates with people?
I think David Puttnam says it most succinctly in the foreword of my biography: 'I suppose, in many ways, Liddell was the kind of person who, in my heart of hearts, I'd always dreamed of being.' I wish I could be half the man Liddell was and I'm sure many share this sentiment. In this callous, greedy, self-seeking age, where only money and fame seem to matter, we desperately need men and women of the calibre of Eric Liddell.
3. What made you write your biography on Wigglesworth?
Somebody mentioned Wigglesworth to me and he sounded interesting so I read all of his sermons and biography on him. It didn't feel like the full story. His character didn't really come through. So I read everything I could get my hands on about Wigglesworth. I read all of his sermons and other biographies and I also met the last person on earth who knew him, who was nearly 100 at the time.
I drew the information together and was able to work out a chronology because all of his sermons are dated. No one had done that before. It's probably the most complete biography on him, because I gathered just about every scrap of information about him.
4. What did you learn about him?
He had one of the most spectacular ministries in the last 2000 years. He was the sort of person who is very relevant to today. He only ever read the Bible and we're living in an age where there's so many doctrines and opinions, but here's a man who just read the Bible and put it into practice. You read about him and you think, 'Wow it's like reading the book of Acts!'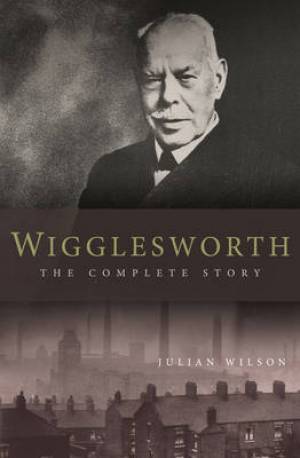 5. What are the differences between Wigglesworth and Liddell?
Liddell wasn't a good speaker and didn't have a spectacular ministry. He wasn't a theologian but he just made an impact on people's lives by the way he practiced his Christianity through his love, compassion and his patience.
Wigglesworth was quite an unpredictable individual with an incredible miracle ministry and he preached all over the world. Two very different individuals but both made a great impact in their own way.
6. What's the best Christian book you've read?
I've got hundreds of books and I just don't read them anymore. When I was writing my biography on Wigglesworth I thought to myself, 'This guy is pretty narrow he only read the Bible.' But in the last five years I've come to the conclusion he was absolutely right!
You look at Wigglesworth who only read the Bible yet thousands got saved and healed, and he had an incredible impact. We need to get back to the Bible. Unfortunately, many spend too much time reading other people's books rather than the Word of God.
7. What has God been teaching you recently?
The last five years have been the most important of my life. I didn't realize that all you need is the Holy Spirit and the Word of God. I've spent more time waiting on God in prayer and reading the scriptures than I have ever done. It's taken me about 25 years to realize it, but it's transforming. What God is looking for is disciples, not people who just practice their religion on a Sunday. There's a narrow road and a broad road. Jesus didn't say there's a middle road.
8. What has led you to travel to such interesting places?
I'm from the UK originally. After university, I got a job as a trainee producer in educational TV. After obtaining some experience, I thought I'd try my luck in Hong Kong, where I got a job as a producer with Asia TV working on an MTV show and a children's programme. I then went on to work in advertising, journalism, corporate publishing and had a stint as a photographer and photo editor for Time Life and a local newspaper, before moving to Shanghai. After three years in China, my family and I moved to Melbourne where I've been working as a copywriter for ad and design agencies.
9. Is there anyone else you'd like to write a biography of?
I haven't come across anyone else I've wanted to write about so far. I'm now more interested in the film business than being an author. I worked on a follow-on to Chariots of Fire a number of years ago about Eric Liddell's life in China after the Olympics. I was working on it with a number of other people and we got quite close, but it fizzled out in the end. I've worked on a few other scripts since then without success, but recently I've found a true story that has great potential. However, it's a tough business to break into and virulently anti-Christian.
10. Why would you encourage people to read biographies of Liddell and Wigglesworth?
We can still learn so much from great individuals of the faith like Liddell and Wigglesworth. It could be argued that Wigglesworth had the most spectacular healing ministry since the Apostle Paul. He was like a flame of spiritual fire: nothing daunted him and he had absolute faith in God and His word.
Liddell's faith was no less strong - and he was willing to forego the chance of a gold medal in the Olympic 100m rather than compromise his principles - but he touched the lives of people through his love, compassion, patience and selflessness, rather than his ministry. Both are still making impact today, which says a lot about how they led their lives and the fruit they bore.
Read our review of Complete Surrender - a biography of Eric Liddell here.
February 22nd, 2012 - Posted & Written by Sam Hailes