Every day this Advent we will be sharing reflections from Christian authors. Today's is by Donald Southey.

Together for CHRISTmas
About eighteen months ago, my wife and I were at our annual church conference when we both found ourselves internally challenged to do something we hadn't previously considered.
The call—which we knew was from God—was to go and support one of our daughter churches overseas; not for two or three months, but for possibly for a year.
As we were now both retired, we had fewer commitments than most people—but as grandparents, it was going to be hard to leave family in the UK for that long. We did have one daughter and her family in Uganda, pastoring one of our churches, and my wife would have loved to join them, or be within visiting distance. But even that was not to be. In consultation with our leadership, we found ourselves directed to Port Elizabeth, South Africa—one of our furthest-flung locations!
We have a song that our church sometimes sings, with the line: "We will go to the ends of the earth."
It certainly felt appropriate, when (on a visit in mid-2017 to "check out" the call) we stood looking out from that beach and thought: "There's nothing out there now till Antarctica!"
But we took courage, rented out our house and obeyed the call, serving our church in hospitality, prayer and whatever way we could; and then, just months later, found that our church was to plant a new location in Cape Town, and our daughter and son-in-law would be the pastors! At the beginning of October, we drove the 500 miles to Cape Town—no great distance in Africa—and helped them move in. They even have a guest room and would love to have us join them over the Christmas holidays, when most South African churches shut down for at least two weeks.
So, from being "together for Christ" although apart—like our daughter, serving His church in foreign lands—we will, against all expectations, be "together for Christmas" with a part of our family, including five grandchildren. And all because we were faithful to His call.
---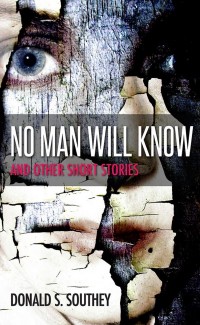 No Man Will Know by Donald Southey: No Man Will Know is an engaging first collection of short stories, with strong Christian themes, and by an upcoming new writer of Christian fiction. Each story interacts imaginatively with current events in ways that deeply challenge and hence inspire the reader with hope.
The featured stories are: Prohibition; No Man Will Know; Reach Unto Heaven; Leap of Faith; Judging Angels; The Archaeologists; Friendly Fire; Code Club; Sibling; Predictive Analysis; Claim Allowed.
December 6th, 2018 - Posted & Written by The Editor