Every day this Advent we will be sharing reflections from Christian authors. Today's is by Tania Harris

Have you noticed God does a lot of talking at Christmas time?
The first time God spoke was the one that started it all. It was an unlikely conversation between an angel and a woman named Mary. God promised a son; a child who would be conceived by the Holy Spirit and who would bring God's kingdom of love, joy and peace to the world (Luke 1:26-33).
The second time God spoke was to Mary's fiancé Joseph - a man troubled by her unexplained pregnancy. God spoke to reassure him about the situation via another angel (Matthew 1:20-24). In spite of the shame, this promise was of God and he was not to split from his betrothed.
The third God conversation was again to Joseph. In a dream God told him to leave Bethlehem and escape to Egypt since Herod was scheming to kill the newborn king (Matthew 2:13-14). So Joseph got up in the middle of the night, packed up the manger and left with his family.
The fourth God conversation was to the wise men - sojourners from the East who didn't even know the God of the Jews. After presenting their gifts to Jesus, God warned them not to report back to Herod as planned, but to return to their country via another route (Matthew 2:12).
The fifth God conversation took place years later. In another dream, God told Joseph that it was time to go home. Kind Herod had died and no longer posed a threat to their son (Matthew 2:19-20). Soon, Jesus would launch his ministry and finish the task God had called him to do.
Christmas started and ended with a God-conversation. God spoke his plan, then he spoke again and again to see it safely come to pass.
But what if they hadn't listened?
What if they hadn't followed?
Each time God spoke to protect his word. Each time people did what God said. And because of those five God-conversations, our Christmas cards show Jesus alive in Mary's arms and we sing songs heralding our Saviour's birth. Christmas pans out the way it was supposed to.
The God of heaven hasn't changed. He's still a talking God. It's the way he works. He speaks his words of authority and power to those who are listening and then, he watches over his words to perform them (Jeremiah 1:12). The Scriptures say, he does nothing without first speaking it (Amos 3:7).
God has a plan for each one of us. Like Mary, Joseph and the wise men, he wants to speak to us so that we can be involved in bringing his kingdom to earth. All we need to do is listen and follow (John 10:27).
What is God speaking to you about this Christmas?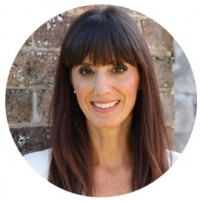 Tania Harris is a pastor, speaker, author and the founder of God Conversations, a global ministry that equips people to recognise and respond to God's voice. Her recently published book God Conversations tells of her own journey hearing God's voice. With a diverse history as church planter, pastor and Bible College lecturer, her ministry is known for its biblical depth, practical wisdom and 'God-stories.' She speaks to groups of all ages and denominations and is a popular voice on radio in Australia, New Zealand and the UK. Hillsong is her church home in Sydney, Australia.
December 3rd, 2017 - Posted & Written by The Editor