Every day this Advent we will be sharing reflections from Christian authors. Today's is by Claire Musters.

We are in that time of anticipation in the lead up to Christmas. While we get ever busier, the shops bombarding us with messages about what we really should be buying for those we love, it is important to take time to slow down and remember the perfect gift we've already received: Jesus Christ.
During Advent we also remember God's people, as they were waiting for their coming Messiah. Feeling the weight of oppression under Roman rule, they longed for a strong Jewish king who would sweep in and rescue them. Who did God send?
A vulnerable baby.
Yes, he was God's son, but Jesus came to earth amongst the dirt and grime as a helpless, crying infant. And there were no royal palaces for him – his mother was a young betrothed girl from Nazareth.
No wonder so many people missed their Saviour's coming. They were expecting someone totally different. And surely they were right to…weren't they?
No, Jesus' unexpected vulnerability was all part of God's perfect plan. But how often do we reflect on that aspect of his coming?
For me, Jesus' willingness to come in human form – not only that, to come in such a helpless, vulnerable form, speaks to me about how God wants us to be.
I believe God wants us to be open about our weaknesses – to him and to one another – and also to learn to rely on him for everything, as the baby Jesus relied on Mary.
We are already aware that the Bible teaches us to come to God as the little children did (Mark 10:13-16) – and yet we can find it so difficult. The image of a helpless baby is an even starker reminder to us!
It is very counter cultural to admit our needs, and as someone prone to self-sufficiency I readily admit that I can struggle with this. However God has graciously brought me on a long journey towards learning how to be more open and vulnerable – and this is now a subject that I am passionate about.
During the run up to this Christmas, why not take time out each day to remember the vulnerability of Jesus as he came to earth, and ask God to teach you how to be vulnerable in your relationships with him and others?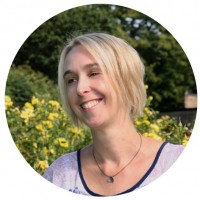 Claire Musters is a speaker, writer and editor (and currently Premier Christianity's news and features journalist). One of her latest books, Taking Off the Mask: daring to be the person God created you to be, looks at the subject of authenticity – including vulnerability within relationships. To find out more about her visit www.clairemusters.com
December 22nd, 2017 - Posted & Written by The Editor