Every day this Advent we will be sharing reflections from Christian authors. Today's is by Gemma Willis.

Should we really celebrate Christmas? Now there's a controversial question!
"Of course we should!" I hear you cry - it's when Jesus was born - when God sent his only son to earth to be with us! How could we possibly not celebrate that?!
Well maybe because for most people that isn't what the 25th December is for.
Christmas Day is for fun, family, friends, food, presents, more food and more presents! A fractional percent of the population might throw in an hour of church on Christmas Day - but mostly because they think they really ought to.
And therein lies my question... When you celebrate 'Christmas' is your whole day about rejoicing in the birth of Christ? Could it ever be? Or does our culture all too easily smother the true meaning of Christmas?
I'm still hearing cries of 'Scrooge!' and 'Party Pooper!' echo around in response to my words... but just take a moment...
What would Christmas be like if the first thing that came to mind for everyone was Jesus? Imagine the wonder,the joy, the surprise!
How can your Christmas Day this year put Jesus first?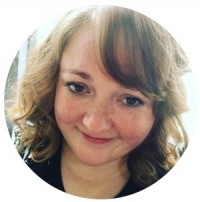 Gemma Willis, Content Innovator, Scripture Union England and Wales
Gemma lives in Warwickshire with her husband and 6 cats. She is fighting to make Jesus her priority this Christmas - above and beyond the pigs in blankets!
December 15th, 2017 - Posted & Written by The Editor