Every day this Advent we will be sharing reflections from Christian authors. Today's is by Sylvia Boys.

Togetherness at Christmas
Christmas is a time of great busyness for many of us with buying presents, sending cards, get-togethers with colleagues, friends and family. It can be a time of great happiness, especially with young children in the family, but it can also be a time of sadness as we reflect on the absence of people who are no longer in our lives, due to death or breakdown of relationships.
Christmas is about people. Relationships. It's a celebration of love and life. The media would have us believe that presents, wonderful food and good TV programs will make our Christmas special. But all this would be empty without personal relationships, the deep committed relationships in which we share our successes and struggles, our hopes and our dreams.
As Christians, we celebrate again the birth of the baby Jesus, but more importantly it is our relationship with the risen Christ which gives life purpose and meaning.
God Himself demonstrates the importance of relationship, as He exists as the Holy Trinity of Father, Son and Holy Spirit. He has also created us to be in relationship with Himself, so that we have God-shaped hole within us, yearning to be filled with Him.
On Christmas morning, when I get up alone, I do not rush to open the presents around the tree. I go to church (if I haven't been to the midnight service). I ponder the meaning of the Christmas story and anticipate the arrival of my family, without whom life would feel empty.
When I finally open the presents in the company of the people I love, it is a time of real enjoyment, regardless of what is inside my Christmas wrappings. If I had to choose between presents and people, my relationships would win every time. However, presents can be a reminder that people care for us, and can play a part in bringing us closer.
In the same way, God the Father gave us His precious Son, Jesus, so that we can come into an intimate relationship with Him. The Christmas gift aids us towards a deeper relationship with God. Togetherness at Christmas speaks of the time spent with family, friends and the living God.
---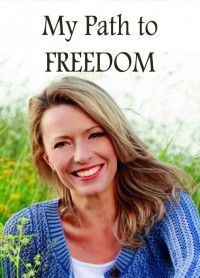 My Path to Freedom - Following a competition at Christian Resources Together 2017 to find new Christian testimony writers for gospel tract series, Sylvia Boys shares her personal christian testimony. freedom from anxiety through faith in Christ.
December 12th, 2018 - Posted & Written by The Editor