As news of the changes to the Gaither Vocal Band were announced to the world this week, we thought it would be a good time to look back at everything that happened in the lives of everyone's favourite Southern Gospel family.
The Passing of Joey Feek on this day last year (2016)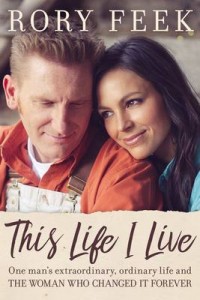 Many were left heart-broken when Joey Feek, a woman whose voice and heart for God inspired millions, sadly passed away at her hometown of Alexandria, Indiana. None more so than her husband, and musical partner, Rory Feek.
It was a sad moment for all of the Gaither family, but a reminder of the amazing work God can do in a life, no matter how short it may be.
Keeping her memory alive, Rory Feek continued so sing, to worship God, and in his book, This Life I Live, he told her story, that it may never be forgotten. Joey Feek's voice has, and will continue to, inspired anyone looking to find beauty in heart-filled worship.
Bill Gaither turned 80!
Later that year, as half of the founding couple of Gaither turned 80, there were shouts of celebration and praise. Not slowed in his older age, Bill Gaither continues to praise out loud with all he has, shown that, above all anything else, it's the young heart that God sees, and not the white hair.

Brand New Homecoming releases
Gaither Homecoming returns after a six-year break!
With two new CDs, and two new DVDs, the whole Gaither Homecoming gang are back, along with an abundance of special guests, to create a toe-tapping reunion that brings the life of the party to your living room.
New Gaither Vocal Band Member

As well as being nominated for a Grammy this year, the Gaither Vocal Band made a surprising change to the lineup. With David Phelps, whose remarkable tenor voice lifted the group immeasurably for 20 years, departing from the group, a replacement was selected.
They selected Reggie Smith, who has been an honorary member for years, and with his presence a seasons begins in the life of the group as they continue to praise God with all they have.
March 3rd, 2017 - Posted & Written by Aaron Lewendon