In a world of global travel and the World Wide Web, James Catford observes that we still have much to do to achieve an 'all-inclusive community'.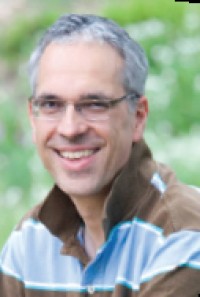 People sometimes tell me that we are now living in a global village. Super-fast internet, 24 hour news and easy travel across continents. The world is shrinking, so we're reliably informed.
Don't you believe it. My experience travelling in Africa, the Americas, the Middle East and in Asia tells a very different story.
First is how noticeable it is that, even with a worldwide web, internet surfers tend to stick to what they know best in terms of language, culture and even websites. We have the freedom to cross digital borders but we don't often actually do it. When was the last time you logged onto an Indian website, or deliberately followed someone on Twitter from Israel or Palestine?
The plethora of news channels is also less global than we think. It's true that we know of the English language service of Al Jazeera as a news provider and we might even think it is generally objective. But in the hotels where I stay around the world, if the bar or reception has enough Brits in it then the channel will soon be turned back to the BBC. I wonder how many Together readers have ever switched over to the Russia Today's English service to see how they are covering Chechnya, the Ukraine or the murder of the dissident Boris Nemtsov.
When it comes to travel, we live in about the most divided and segregated environment that the world has ever known. Sure, we have the physical capability to jet around the globe, but we don't have the immigration and regulatory regimes to support it. It's now harder to get into more countries than for any previous generation.
While the free movement of people within Europe has increased in recent years, the restrictions on people entering the EU have got ever tougher. Thousands die each day trying to cross in fl imsy vessels from the North Africa coast into Southern Europe. Others risk life and limb as they attempt to stowaway in lorries and trains at Calais bound for the UK.
On a visit to Beirzite University in Palestine once, a student asked me if I'd ever visited Jerusalem. I hadn't the heart to tell her that I had come from there only a few hours earlier and would be crossing back into Israel to return that night. "I'd love to see Jerusalem" she said wistfully. "It's a dream I have for before I die."
For those of us involved in the ministry of books, Bibles and other Christian resources this really matters. We care about the world God has created and the people who are in it. When the body of Christ is so badly divided and dismembered across so many national boundaries, we grieve.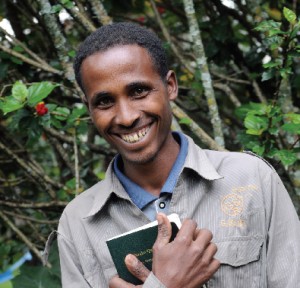 Bible Society
Tesfaye in Ethiopia rejoices over receiving a Bible for himself.
"The purpose of God in history" said the philosopher Dallas Willard, "is the formation of an all-inclusive community of loving persons with Jesus Christ at its centre". He went on "it is Jesus himself who is the prime sustainer of this community, and it's most glorious inhabitant."
If we share this vision for humanity, then we will share a passion to reach all people with his love. And what better way of doing this than to offer the Bible to the world? This is the mission of Bible Society and everyone can be a part of it.
June 11th, 2015 - Posted & Written by Together Magazine