The true story of Jennifer Worth who worked as a midwife with a community of Nuns in London's east End during the 1950s is set to be televised by the BBC.
'Call The Midwife' is a six part drama series based on the bestselling memoirs of the late Mrs Worth, who died last year just before filming began.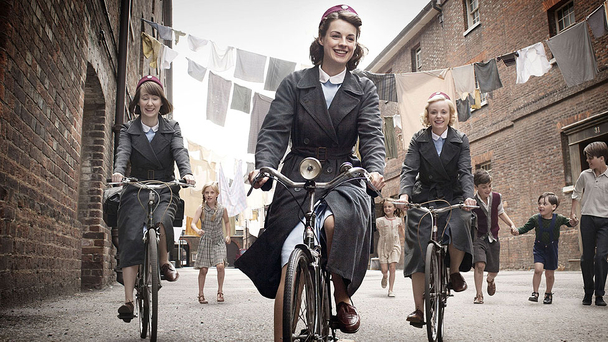 After training as a nurse in Reading, Jennifer (known then as Jenny Lee) moved to London for further training as a midwife.
With her training complete, she became a staff nurse in Whitechapel, east London, where she lived with an Anglican community of Nuns, the Sisters of St John the Divine.
The Sisters, who worked among the poor, became an inspiration to her, and led to a lifelong dedication to the Christian faith.
In the memoirs, the sisters are given the name 'The Midwives of St Raymund Nonnatus', and in the TV series the superior of the order is played by the redoubtable Pam Ferris.
The real life order of St John The Divine had a remarkable ministry, devoted to bringing safer childbirth to the poor at a time when dangerous and difficult home births were still very much the norm.
In her books, Worth charts her own spiritual journey, from non-belief to Christianity, sparked to a great degree by what she witnesses in her work.
The TV adaptation of Worth's memoirs, which stars Jessica Raine as the author, alongside a host of luminaries including Jenny Agutter and Stephen McGann is being billed as 'grisly' by some, because of its depiction of childbirth in the 1950s.
Episode 1, which screens this Sunday focuses upon the first case that Jenny is allowed to handle on her own, the care of Mrs Conchita Warren, who is in her 25th pregnancy.
When a freezing smog falls on London, Conchita slips and falls, and goes into premature labour while suffering with concussion. Alone with the patient and her husband, the young midwife must draw on all her training and courage if both the mother and premature baby are to survive.
Call The Midwife is on BBC One at 8pm on Sunday.
January 13th, 2012 - Posted & Written by Simon Cross