Have you missed any of these new books? Consulting Editor, Eddie Olliffe selects his personal 'Ten to Note' titles from the many hundreds published.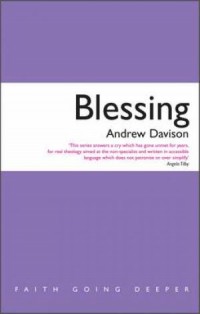 Blessing (Faith Going Deeper)
To 'bless' someone is spiritually powerful, but what does it actually signify? In this accessible paperback (part of the Faith Going Deeper series), Andrew Davison lays out a comprehensive framework covering the theology and practicalities of Blessing. Superb – I loved it – if with a rather unimaginative jacket!

Deep Calls to Deep: Spiritual Formation in the Hard Places of Life
Tony Horsfall is a past speaker at CRT, and an acomplished leader of spiritual retreats. This new book of reflections is based on the Jewish Psalms, and of particular help to anyone going through difficult times. It's also a book for group use, with material and questions designed for this purpose.

George Muller: Delighted in God?
Roger Steer's biography of Muller is a classic. Published again as part of CFP's HistoryMakers series, this book recounts the amazing story of this Victorian Christian who built five large orphanages in Bristol, relying on the scriptural principle of faith to raise the necessary funds. A 'must-read'.

The Good Shepherd: A Thousand Year Journey from Psalm 23 to the New Testament
Magisterial – the only word to describe Kenneth Bailey's books. Now we have this very welcome addition. Bailey writes in a unique way looking at scripture through Middle Eastern eyes. He's one of those few authors who, in whatever they write, are always worth reading. Simply wonderful. I loved it.

Hilda of Whitby: A Spirituality for Now
The North Yorkshire fishing port of Whitby rates as one of my favourite UK places. I've long been fascinated by the haunting ruins of its vast cliff-top Abbey. Nearly 1400 years ago, St Hilda, a Celtic nun, established this northern centre of Christianity here. This is Hilda's inspiring story, expertly told and a pleasure to read.

Jesus Without Borders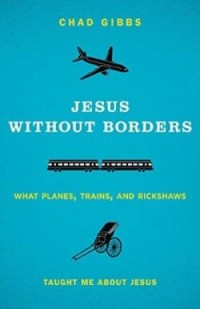 I enjoyed this book although it's terribly American. However, that's the point. This is a collection of travel stories as the author journeys from the USA Bible belt to a dozen different countries, looking at Church life and meeting with Christians. The chapter on his visit to England will make you smile!

Pope Francis: The Authorised Biography
Jorge Bergoglio or Pope Francis has been in office for two years. The only authorised biography to date, this book fl eshes out the man and his ministry in a series of revealing conversations. Written by two journalists, it provides a clear and comprehensive picture of this most unconventional of Popes.

The Third Target
Written by a New York Times best-selling author, and in the style of Spooks and Homeland, this novel pushes all the buttons for a gripping read. Highly topical; ISIS, Al Qaeda, Israel, America and Syria are all in the story. There is not that much fiction on our shelves that appeals to men, but this is one such novel that can be recommended with confidence.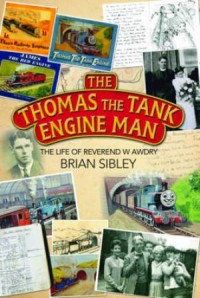 The Thomas the Tank Engine Man: Life of Revd W. Awdry
2015 marks the 70th anniversary of TTTE. Who doesn't love these stories and who cannot recite the names of most of the engines? Yet we know a lot less about Thomas's creator, Reverend W Awdry. Here Brian Sibley, the best-selling biographer of CS Lewis, unlocks Awdry; train enthusiast, storyteller, family man, eccentric, pacifist and pastor.

Where is God at Work?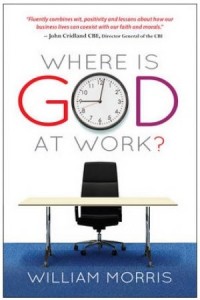 Has the Church given the world of work short shrift over the years? This book explores the importance, indeed the imperative, of taking your faith to work with you. The author, an ordained CofE priest, is also a tax specialist in a major corporation. He refl ects on the challenges and opportunities provided to Christians by their working environment. Innovative and practical.




June 12th, 2015 - Posted & Written by Together Magazine