Inspiration Articles on Eden Blog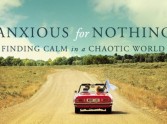 A personal Eden message from bestselling Christian author Max Lucado!
July 26th, 2017 - Posted & Written by Aaron Lewendon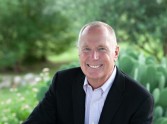 Sitting down with a Max Lucado book is like spending time with a wise friend. His warm writing style is as comforting as a steaming bowl of tomato soup or your favourite fluffy socks.
July 3rd, 2017 - Posted & Written by Laura White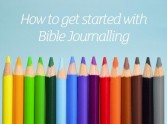 Want a new, creative way to read the Bible? Check out our guide to getting started with Bible Journalling.
May 4th, 2017 - Posted & Written by Laura White
Most Popular Articles
Updates from the live @Edencouk twitter feed!
Don't forget to follow us @edencouk
Recent Article Comments
No Comments.
Nia Wright has made 0 posts.
34 useful comments
A Reader has made 2 posts.
26 useful comments
Les Ellison has made 51 posts.
10 useful comments
Ian Matthews has made 8 posts.
8 useful comments
James Warwood has made 4 posts.
8 useful comments
Last updated: 17608 days, 4 hrs, 26 mins ago